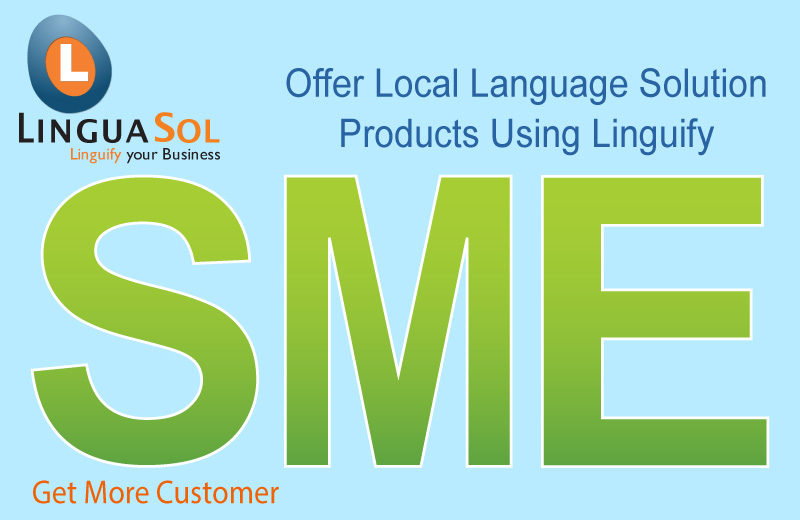 Market expansion continues to be an eternally important agenda for every organization, and especially the SMEs that encounter fierce competition at every stage. However, once penetrated in the local market, the next big concern that confronts SMEs is tapping other similar markets through digital sales, direct sales and through resellers. Right from identifying the right market, and the right segment within it, SMEs have to go through a lot of business and investment exercise, including onboarding resources, investing time, and most importantly, money. While SMEs still get over with managing these things, localizing the product in the locally understood language of the market, along with the costs associated with them remain to be central issues.

Localization, if done in a locally relevant and sensible manner, contributes to leads and therefore business. It, obviously involves some investment, however, which is worth as localizing applications connect with your local users, thereby helping to generate local business.


How does Linguify Help?
Needless to say how important websites and applications are for every business today. Linguify, one of LinguaSol's products, is an apt solution towards localizing websites, and enterprise software application (desktop-web-client-server). It localizes the UI of any and every website and application. Linguify adds to a layer between the user interface and the underlying software, thus making absolutely no chances to the source, and thus simplifying things for the business administrators. In simpler words, Linguify is defined to be an external middleware, and therefore the quickest localization solution. Moreover, the contents are translated by human beings, and not by machines, which is why the localization is locally more sensible and accurate.
Benefits of Linguify | Why Choose Linguify from LinguaSol
Linguify offers quite a number of benefits to SME owners who look forward for market expansions.
The source code or the database remains unchanged.
Delivers high speed performance while displaying screen and webpages, without any practical additional latency.
Can be installed on multiple platforms including Cloud/ on-premise server.
Secure and safe to install and use.
Websites are empowered with automated ultra-high performance crawlers.
Capable of translating of Https, multiple domain websites and SSO.
Simple, hassle-free deployment and scaling.
Translates almost everything right from UI, data to meta tags.
Linguify, over the years, has grown into a
global localization solution
helping banks across India, and enterprise product makers across the globe to localize their solutions.
For additional insights on how to approach new markets, Call +912022953848 or email info@linguasol.net